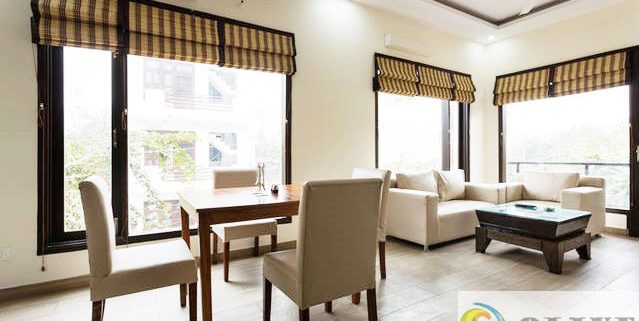 The city of Calcutta (since 2001, Kolkata), located on the banks of the sacred Hooghly River (one of the arms of the Ganges), is no doubt special and has magnetism. Kolkata is the capital of West Bengal since British India. Today this city is a major center of education, science, culture and politics. Industrial field has captured the city with high rises, sky scrapper, and Serviced Apartments in New town Kolkata along with. India's booming economy has transformed many of the country's cities, but not Kolkata. Once serving as the capital of the British colony, this metropolis seems to have frozen in time. Once it was one of the largest ports in Asia, from which trade was conducted with the whole world.
The Best Tramways: A Heritage
Being in Kolkata is a ride on the famous Kolkata tram. More than 130 years old Kolkata trams were the real pride of the city. A trip on the "old" tram is not only interesting, but also convenient, because there are 36 tram lines in the city, which are more than 400 trams. It is worth noting that Kolkata is the only city in India where trams run.
The Best Sweetshops
No trip to Kolkata is complete without a visit to the sweets shop, where you can try real delicacies. What is just not there, the choice of sweets is simply huge. The Bengal region is famous for its sweets, especially rasgulla and curd desserts.
Alipore Zoo
Tourists of the city are advised to visit the Kolkata Zoo – Alipur. It is worth noting that this is the oldest zoo of all of India. The zoo is home to a large number of animals and birds, whose visits will appeal not only to children, but also to adults.
There are many different holidays in Kolkata, which in the East are noisy, as a rule, colorful and impressive in their own way. On such days you can live at Service Apartments Kolkata and get the opportunity to see magicians, snake charmers, jugglers, and music and dance performances on the streets. Residents of the city prepare a festive meal, invite each other to visit, give gifts.
http://www.oliveserviceapartmentskolkata.com/wp-content/uploads/2019/07/Living-Room-1.jpg
426
639
Olive Kolkata
http://www.oliveserviceapartmentskolkata.com/wp-content/uploads/2017/01/Olive-Service-Apartments-Kolkata-logo-300x138.png
Olive Kolkata
2019-07-08 17:38:15
2019-07-08 17:38:15
The Understanding of the City of Kolkata and Its Varieties