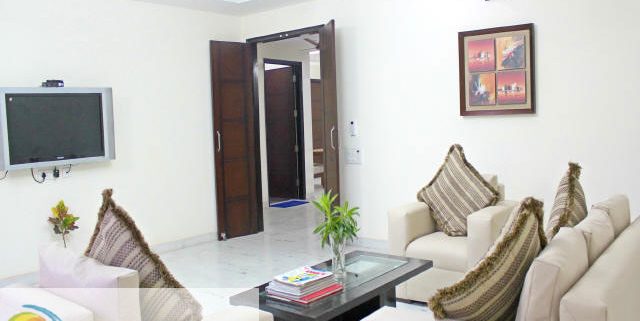 Kolkata is called the intellectual center of India. It was the capital of the country during the reign of the British, so the city has perfectly preserved monuments of colonial architecture: the Queen Victoria Memorial, St. Paul's Cathedral and the still-existing Fort William. Right in the center of the city there is a large green park Maidan, not far from the river embankment and a beautiful bridge. In West Bengal, the bloody goddess Kali is especially revered, and in Kolkata there is the main temple dedicated to her.
Kolkata is the last city in India and one of the few in the world where racing rickshaws survived — taxi drivers who harnessed themselves into a carriage like a horse and carrying a passenger at the address. The Indian authorities tried to ban such a business, considering it "demeaning human dignity", but the rickshaws have not given up this job so far.
Fooding and lodging:
Budget rooms and Service Apartments Kolkata can be found on Sudder Street and in the Chowrinhi area, there is also a large shopping district nearby and many cinemas. In the bars and restaurants on Sudder Street, which are open until late, you can listen to live contemporary Indian music and try Bengali dishes.
Kolkata is a convenient transportation hub. Except for the main Indian destinations, from here you can start a trip to the northeastern small states of India, sandwiched between Nepal, Tibet and Bhutan, or fly cheap to Southeast Asia.
Places to visit at:
Most travelers sit around the New Market, not far from the impressive Indian Museum and the Kolkata Signature Monument, the glittering Victorian memorial whose hybrid architecture from east to west is somewhere between London's St. Paul's Cathedral and the Taj Mahal.
Perhaps the most interesting areas to explore, however, are the lively bazaars along Rabindra Sarani and Kumartuli lanes, where sculptors create thousands of idols of Goddess Kali, who ritually plunge into Hugli during the violent Durga Puja festival every September or October. You can visit all the places staying at Serviced Apartments in New town Kolkata.
For many travelers, Kolkata is the gateway to eastern India, a jumping point for trips to Darjeeling, eastern Himalaya, and tiger waterways at Sunderbans Reserve. However, almost everyone spends several days wandering the streets of the Bengali capital, soaking up the atmosphere of faded grandeur.
http://www.oliveserviceapartmentskolkata.com/wp-content/uploads/2019/06/Living-Room-1.jpg
480
640
Olive Kolkata
http://www.oliveserviceapartmentskolkata.com/wp-content/uploads/2017/01/Olive-Service-Apartments-Kolkata-logo-300x138.png
Olive Kolkata
2019-06-27 18:29:18
2019-06-27 18:29:18
The Perfect Options for a Roundabout Tour in Kolkata