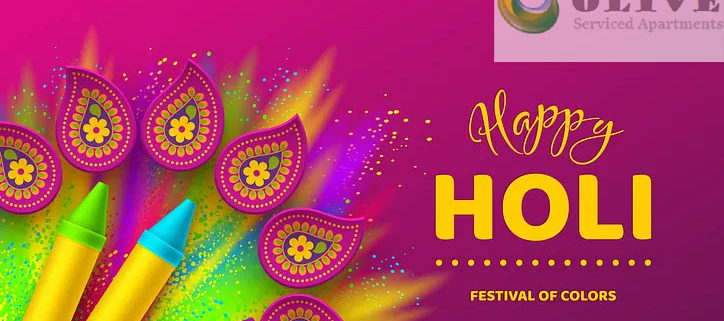 Just when thetrees start shedding its leaves and the winter starts bidding goodbye, the people of Kolkata comes together to enjoy the auspicious occasion of Holi. The festival of Holi is an emotion for the city of joy. Holi, which is also known as Dol in Kolkata, is an amazing way to enjoy vibrant colors. It is one of the best festivals that you can witness in India. It is a festival of togetherness, brotherhood, love, friendship transcending all caste, community and religious barriers.
On this beautiful day, people sprinkle vibrant colors and colored water to each other turning the streets of Calcutta into a canvas of rainbow colors. This powdered color is especially known as 'Abir' in Kolkata. The occasion is celebrated with 'Bhang' and lots of sweets. Bhang is a drink which is synonymously associated with the festival of colors. It has become so famous that Holi is incomplete without this beverage.
If anyone says that Kolkata is a dying city has not yet witnessed the enthusiasm and the number of people on the streets playing with colors. The essence of this festival is to add shades to colors to our lives. You can witness people in large groups dancing to the melodies of Bollywood songs and once the mood is set and people are at the peak of celebrations, someone calls for a glass of Bhang to be served among everyone. Bhang is a mixture of milk, rose petal, poppy seeds, sugar, pistachios, cannabis plant and almonds. Holi is celebrated in that time of the year when we all forget all our worries and indulge in frolic and fun.  Holi is a festival that needs you to come out of your house and inembracing the kid in you and resonate with bliss and eagerness while losing out consciousness to the bhang filled thandai.
Are you willing to enjoy Holi in Kolkata? There are various Holi parties in Kolkata where you can enjoy your heart out. Rangoli and Rang De basanti are two most popular holi events in Kolkata.  It is a perfect festival to get drenched in colors. One of the best things about Holi in Kolkata is that you need to be aware of your friends and family who might in the name of colors drench you with rotten eggs, tomatoes, mud and what not! So you can well imagine the kind of celebrations that people have in Kolkata.
Kolkata is not just a place, it is an emotion! Kolkata has been rightly described as an emotion and not just a place- from 'Dhunuchi Naach' In Durga Puja to having Rum cakes on Christmas to enjoying Holi on the streets, the people of Kolkata are friendly and they enjoy every festival with affection and enthusiasm.
http://www.oliveserviceapartmentskolkata.com/wp-content/uploads/2020/03/holi.jpg
407
724
Olive Kolkata
http://www.oliveserviceapartmentskolkata.com/wp-content/uploads/2017/01/Olive-Service-Apartments-Kolkata-logo-300x138.png
Olive Kolkata
2020-03-05 05:15:32
2020-03-05 05:15:32
How the city of joy enjoys the festival of colors